4 Consequences of Not Having a Procurement Plan for Retirement Services
Tip for November 2016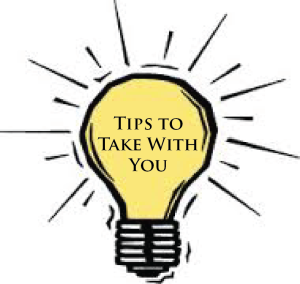 The executives who make procurement decisions for their organization's retirement plans, and who are responsible for negotiating the best arrangements with their vendors, are typically experts in the field of finance or human resources. Because of this, often times, these employee benefit plan sponsors do not speak their retirement plan vendors' esoteric language.
Savvy vendors have capitalized on technical jargon to manufacture an "information gap." The same language challenge faces buyers of every category of goods and services that businesses and nonprofits purchase with one major difference…those buyers have specialized training.
Poorly informed purchasing decisions fuel higher fees than are legally allowed, conceal vendors' conflicts of interest, and elevate a plan sponsor's regulatory risk. What are the key issues that lead to adverse consequences and how can they be avoided?
Tips:
(1) Inconsistency
Failing to have and follow a procurement policy leads to inconsistent practices and is potential evidence of lax fiduciary compliance. Inconsistency is an issue for a few reasons:
Creates serious inefficiencies that cost a human resource and finance team team time and resources, while leading to higher costs for the organization;
Leads to a poor procurement experience for a retirement plan's participants;
Opens the door to confusion when vendors are allowed to control an RFP or vendor evaluation project; and
Submits key vendors such as investment advisors, recordkeepers, third party administrators, and plan auditors to consistently applied performance and compensation standards.
(2) Knowledge gaps
When the entire procurement team doesn't follow a documented policy and process, members of the team will, on their own, find a way to complete tasks. In addition to creating confusion, this creates what's known as "tribal knowledge," which is when one or two people know how to complete the process really well and others rely on them.
What happens if those team members decide to move on? More often than not, the team is left with huge knowledge gaps and a scramble to fix them. On the other hand, when a team is following a clear procurement policy, all members of the team have access to the same knowledge and the group is at less of a resource deficiency should someone leave the unit.
(3) Misalignment
A procurement policy clearly outlines deliverables for both the vendors and the procurement team. It aligns expectations for both parties and streamlines the process. If the procurement team fails to follow the policy, there's no way they can provide their internal customers with a uniform experience.
Misalignment can pose an even larger problem by damaging your organization's ability to stand up to regulatory audits. Proper communication and alignment is core to a successful relationship between an employee benefit plan's managers and the plan's suppliers.
(4) Measurement
For procurement leaders and the organization as a whole, it's vital to understand the metrics behind procurement performance. When everyone works the same way, this is simple to measure and track but when members of the group follow different processes, it's more difficult to measure their performance on an apples-to-apples basis. Successful measurement of procurement's performance is critical to achieving continuous improvement.
Benefits of a Procurement Policy
An employee benefit plan services procurement policy is crucial because it creates consistency, spreads knowledge to stakeholders, sets expectations, and is a hedge against risk. Ultimately, procurement policies create efficiency and resource effectiveness for human resource executives, financial executives, and benefit plan committees if they are properly implemented and reviewed on a regular basis. You're putting your entire fiduciary status at risk if your team is not adhering to its procurement policy, or worse, doesn't have one.
To learn more about procurement best practices you may find helpful resources at the Fiduciary Supply Management Association ("FSMA").