About Us-OLD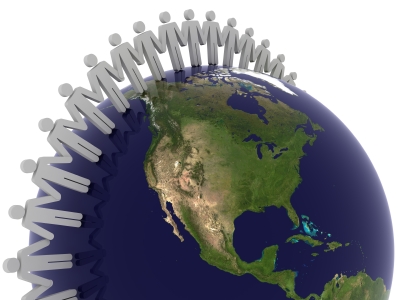 Roland|Criss is a risk practices advisory firm staffed by experts that specialize in management systems audits and solutions for organizations in regulated industries.
Our professionals are highly trained in relevant governance, risk management, and compliance ("GRC") standards with a specific focus in the following market sectors:
Employee Benefit Plans
Programs qualified under the Employee Retirement Income Security Act ("ERISA")
Charitable Trusts
Endowments and foundations regulated by the Uniform Prudent Management of Institutional Funds Act ("UPMIFA")
Retirement Plan Vendors
Vendors of services to ERSIA qualified employee benefit plans
Investment Firms
Broker-dealers and Registered Investment Advisory firms
We do not offer investment advice, recordkeeping services, or investment products including insurance.
Because we are uniquely unbiased, our expertise, track record, systems, and independence also make us the perfect choice for the 3(16) Plan Administrator role on ERISA qualified retirement plans. We provide peace of mind.
We help organizations that sponsor ERISA plans manage prudently their supply chain of vendors by identifying the best service providers through our robust rating and certification programs.
We advance the cause of stewardship excellence with our standards-based risk management systems and service provider assessments. Here is how we do it…
Assessment of Fiduciary Practices
Roland|Criss is an advocate of periodic self-checkups of the methods that retirement plans and nonprofits use to perform their duty as stewards of other people's money. Our belief in the value of introspection led us to develop the Assurance Assessment.
The Assessment is a review of an organization's adherence to fiduciary laws, decisions made by the courts, and industry best practices. As part of an Assessment Roland|Criss examines each part of a client's system of:
governance;
administration;
investments; and
controls.
The benchmarks we use in our Assessments are the independently developed practice standards relevant to each client's industry.
We gain an understanding of a client's environment by reviewing its documentation and management processes. We use our findings to perform a gap analysis that maps a prioritized list of actions that eases our clients' compliance with the standard.
Roland|Criss helps its clients identify gaps, cure deficiencies, and eliminate duplicated steps in their efforts to comply with legal mandates, regardless of whether it involves ERISA, UPMIFA, MPERS, or UPIA. An assessment of your organization's practices can greatly improve your safety and stewardship skills. Ask here about a check-up of your fiduciary practices.
Independent Fiduciary
Roland|Criss partners with clients to help them untangle the complex web of fiduciary responsibilities and gain a clear understanding of their fiduciary role.
We help clients implement tactical plans for improving fiduciary processes, and, most importantly, we unburden their fiduciary risk by assuming the role of Primary Fiduciary.
Our independent fiduciary engagements include:
ERISA retirement plans – Comprehensive 3(16) Plan Administrator;
ERISA retirement plans – Administrative 3(21); and
ERISA welfare benefit plans – Comprehensive 3(16) Plan Administrator.
We can relieve your organization of its Primary Fiduciary status.
Implementation of Best Practices
Roland|Criss implements quality management systems for fiduciary organizations. Seven principles guide each implementation and include:
Principle 1: Beneficiary focused Principle 2: Elevate leadership Principle 3: Involve people Principle 4: Process approach Principle 5: System approach to management Principle 6: Factual approach to decision making Principle 7: Continual process improvement.
A well designed and implemented quality management system results in valuable legal protections for senior officials of fiduciary organizations. It also means greater safety for the assets of their charitable donors and/or retirement plan participants.
Fiduciary Training

Roland|Criss provides fiduciary training to executives that manage retirement plans and nonprofit organizations. The U.S. Department of Labor and States Attorneys General are pressing for better trained managers of other people's money in each those communities.
Our Stewardship Development Center bridges the gap between knowledge and best practices.
Learn about our training programs here. We offer them at our location or yours.
Ratings and Certifications of Service Providers
Roland|Criss conducts evaluations of firms that provide services to fiduciary organizations. Using practice standards developed by a broad base of stakeholders in the fiduciary community,
Roland|Criss develops ratings that reveal for the buyer market how vendors rank in critical fiduciary support categories.
We conduct rating audits in the U.S., Australia, Canada, and New Zealand of:
investment managers;
investment advisors;
recordkeepers;
third party administrators; and
custodians of assets.
Roland|Criss' was the first to conduct certification assessments for CEFEX, which are based on the ISO 19011 audit methodology for testing quality management systems.
Ask us here about how your vendors can get certified.
If your firm is a service provider, inquire here on how to get rated or certified.
An Exceptionally Competent Team
Roland|Criss' team consists of highly specialized and experienced experts who have relevant degrees and professional designations including:
Chartered Financial Analysts (CFA)
Accredited Investment Fiduciary Analysts™ (AIFA)
Certified Employee Benefit Specialists (CEBS)
Qualified 401k Administrators (QKA).
Our senior team members have held leadership positions on investment committees of corporate pension plans and foundations, advisory councils to service provider organizations, and consulting engagements with federal oversight and enforcement agencies.
Roland|Criss offers a career with diverse and challenging assignments, engaging colleagues, unmatched opportunities for professional growth and achievement, and the satisfaction that comes from helping clients solve their most critical issues
Unbiased Stature
Roland|Criss' recognizes that decision makers for foundations, retirement plans, and vendors of investment related services rely on our opinions, ratings, and certifications. They expect our work to be unaffected by conflicting interests.
The demand for bias-free conclusions and recommendations could not be greater. In order to satisfy such a high standard of trust, Roland|Criss carefully guards its independence. For example, we do not solicit or accept fees for managing investment assets or for selling financial products.
Schedule an online demonstration of how our unbiased professionalism can help your organization achieve fiduciary excellence at this link.
To learn more about Roland|Criss, please contact us.