Impartial Conduct Standards
Investment Firms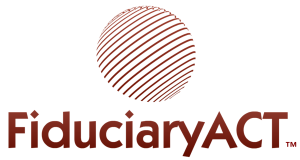 How do financial institutions comply with new fiduciary standards?
Firms that provide financial advice to investors under the Department of Labor's investment fiduciary rule must be able to prove their compliance with the "Impartial Conduct Standards." In order to satisfy that requirement, automation of an advisor's internal controls is a must.
Competitors are streamlining their governance, risk management, and compliance ("GRC") systems. Regulators nearly expect advisors to do so. Roland|Criss makes implementation of an automated GRC system easy with FiduciaryACT™.
Internal controls compliance framework for the DOL's Impartial Conduct Standards for banks, broker-dealers,
Registered Investment Advisers ("RIA"), and Independent Marketing Organizations ("IMO");
Assessment of the reasonableness of advisors' and money managers' fees;
Compensation research and guidance;
Customization to match each advisor's servicing model;
Cloud-based automated workflow enables regimented compliance with the DOL's fiduciary rule;
Computer model certification;
Training and orientation;
Eliminates the uncertainty and delivers assurance;
User certification; and
Reduces greatly the costs of compliance with the Impartial Conduct Standards.
Roland|Criss is a global leader in certification audits of investment advisors' practices. Put our experience to work for your firm.
Ask us about our FiduciaryACT™ program.
FiduciaryACT is offered through Roland|Criss Ratings, LLC and is a trademark of Roland|Criss Ratings, LLC