Conflict of Interest Resource Center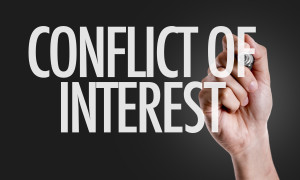 Roland|Criss is leading efforts to help stakeholders in the retirement plan industry comply with the Department of Labor's Conflict of Interest Rule ("COI Rule").
The COI Rule introduces demands for dramatic changes in the retirement plan market. It reshapes the relationships between ERISA qualified plan fiduciaries and their plans' investment advisors and administrative services vendors.
It is important for organizations that sponsor ERISA qualified plans to understand the implications of the COI Rule. Most existing management practices need to be changed.
---

Articles and Reports



The "So What" of the Conflict of Interest Rule: It would not be surprising to hear executives ask "so what" when they hear about the new Conflict of Interest Rule that targets 401(k) and 403(b) type retirement plans.



Conflicts of Interest Trigger a New Fiduciary Rule: The Conflict of Interest Rule will alter many vendors' service offerings. The rule presents a major challenge for plan sponsors, too.



Tackling the New Fiduciary Rule: The Conflict of Interest Rule will have an important impact on plan sponsors requiring a change in their vendor vetting and monitoring approaches.



Risk Management – Conflicts of Interest: How will fiduciary practices be affected and what should plan sponsors know before making any changes? (video)

Educational Resources



The Excellent Fiduciary: Online and self-paced for plan sponsors with continuing education credits approved by the HR Certification Institute.



Fact Sheet: The U.S. Department of Labor finalizes a rule to address conflicts of interest in retirement advice, saving middle class families billions of dollars every year.

Ask a Question


Have a question about the ERISA Conflict of Interest Rule?

Ask us.