Events


See our lineup of webinars, podcasts, and other events on this page.
---
Webinars
Leadership Resources
Roland|Criss' webinars provide risk management and compliance relevant content to a wide range of executive class constituents. Chief Financial Officers and human resources managers get to experience thought leadership and expertise from professionals who practice in such sectors as governance, risk management, and compliance ("GRC"), financial audit, and legal. Review our schedule of upcoming webinars and register for for one or more that may be of interest to you.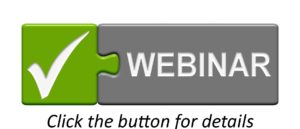 ---
The Executive Leadership Forum
Committed to elevating executive communities by joining and strengthening leaders to serve the common good, the Executive Leadership Forum provides access to new ideas for business leadership. Join a discussion group and get informed.
Learn more
---
Podcasts

Listen to our Pathways to Excellence podcasts on BlogTalkRadio.com.
Hear experts share their ideas on our recent podcasts here.
---
Other Events
Complex fiduciary and finance regulations challenge every organization. The Forum Virtual Summit empowers leaders to communicate. Industry leaders provide valuable case study experiences and solutions to the issues that make CFOs and human resources executives uneasy. Fiduciary duty for retirement plans and the Affordable Care Act top the list.
The Virtual Summit is coming in November 2017. You may contact Kristi Arthur via e-mail here for more details.