Excessive Fees in 403(b) Plans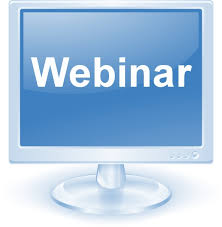 Click to register to access a recorded version of this excellent Webinar.
Colleges and universities are now being sued in record numbers for violating their fiduciary duty to their employees who participate in 403(b) plans. The allegations are nearly identical to the charges that have been filed against 401(k) plan sponsors for several years.
By being aware of the potential risks that the lawsuits reveal, you can better understand how you can prepare your institution for any potential changes.
This 45 minute Webinar covers:
Why fees are a hot topic;
What is a "fee";
An inside look at excessive fee related lawsuits against colleges and universities;
Clarifying a higher education institution's responsibility; and
Solutions and action steps.
Speakers:
Ronald E. Hagan – Chairman, Fiduciary Standards Committee
Christine Denton – Senior Vice President, Risk Practice Group
The Executive Leadership Forum has agreed to underwrite the cost of this event, so there is no fee for you to participate.
Register now to experience the recorded version of this Webinar…

Please call us with any questions about this Webinar at (800) 440-3457 or ask us using our convenient contact form.