Fiduciary Training Gets a New Priority
Tip for July 2015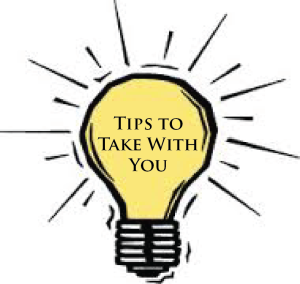 Plenty of evidence now exists that the Department of Labor ("DOL") has significantly increased the number of audits of ERISA retirement plans. Not only are surprise audits up, but so is an important change in the DOL's interviews of plan fiduciaries during the audits.
Training – The New DOL Audit Hot Button
Based on the results of scores of DOL plan audits this year, the DOL's investigators are clearly intent on seeing proof of training for the plans' managers. The DOL's emphasis on fiduciary training as a major audit checkpoint falls in line with its growing effort to ensure that ERISA plans are managed prudently. The DOL has indicated that fiduciary training is a vital step that retirement plan officials must prove they have taken. Audit results further reveal that whether large or small, all ERISA plans fall under the DOL's training mandate.
What Should Fiduciary Training Cover?
The notion that training should focus exclusively on the topic of investments is obsolete. Early training programs were developed by vendors and their trade groups. Those programs refer to an ERISA plan manager as an "investment fiduciary." Some of those programs still convey the idea that ERISA's standards for fiduciary responsibility are limited to the selection of mutual funds and the like. Thousands of adverse DOL audit outcomes make it abundantly clear, however, that there is much more to the DOL's expectations of fiduciaries than just managing investment decisions.
Executives and managers who are charged with overseeing their employers' ERISA plans need to demonstrate competency in four skill sets or disciplines. Those disciplines are central to ERISA's fiduciary responsibilities. The results of DOL audits and breach of fiduciary duty lawsuits prove that failures in the governance, administration, and controls disciplines, not the investments discipline, are the culprits in the vast majority of cases.
Eliminate the Feeling of Futility
Chief Financial Officers and HR professionals throughout the U.S. lament to us how their jobs tug them in multiple directions. They say that regulations, and the agencies that enforce them, are sources of often confusing dictates that undermine correct actions and can lead to unintentional errors. ERISA and the DOL are no exceptions.
A safe haven is available for ERISA fiduciaries…it's training. A properly designed training course, free of bias or hidden agenda, can dispel the feeling of futility that executives express regularly in surveys about their fiduciary status.
Tips:
(1) Don't Wait – Make Training a Priority
If your retirement plan's managers do not have proof of fiduciary training, a major gap in your plan's audit readiness likely exists. Key topics have changed in recent months. Even if you've had formal training, it's time for an update. Training should be taken by all fiduciary committee members on a regular basis, every two to three years, and as a prerequisite for new committee members.
(2) Be sure the training program is not slanted toward vendors' interests.
The DOL has defined an "information gap" between vendors of services that are needed to operate retirement plans and their plan sponsor clients. Plan sponsors should heed the DOL's warning* about the consequences of the information gap and obtain training only from a source that trains plan sponsors, rather than one that trains service providers. The reason for that should be clear. According to the DOL, vendors have a strong incentive to slant training toward the services they provide. At a minimum, any education about fiduciary duty obtained from vendors should be supplemented from a non-vendor source. The best approach is to acquire training from an organization that focuses solely on educating plan sponsors in their roles and fiduciary responsibilities. That eliminates the possibility of bias and should be more robust than education provided by a vendor.
*(See Federal Register page 41619 – July 16, 2010)
(3) Key Benefits of Fiduciary Training
Builds self confidence and wisdom.
Empowers success.
Encourages self assessment.
Elevates skills to a higher level.
Clarifies what's most important.
Reduces mistakes.
Evidences prudence. (Prudence is the bedrock on which ERISA's fiduciary rules are built.)
Roland|Criss offers an unbiased, online, self paced training program…The Excellent Fiduciary.
Contact Kristi Arthur at karthur@rolandcriss.com or (800) 440-3457 to learn more.