Practical Tips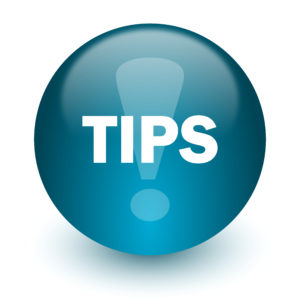 Each month the strategists at Roland|Criss provide solutions to issues that challenge senior level decision makers in commercial businesses and nonprofit institutions.


---

IRA fiduciary rollover risk can be managed
October 2017

5 Compliance steps for the Conflict of Interest Rule
September 2017

Lawsuits reveal the risk issues for 403(b) and 401(k) plan fiduciaries
August 2017

Penalties hit ERISA plans in spite of CPA audits
July 2017

How ERISA plan sponsors should respond to the new fiduciary rule
June 2017

What if your ERISA plan's CPA isn't qualified?
May 2017

Has Risk Trumped the Pursuit of Excellence?
April 2017

Business Process Automation: Automating Fiduciary Controls (video)
March 2017

Computer automation relieves ERISA governance and risk management burdens.
February 2017

Retirement Plan Investment Programs Harbor Newly Revealed Risks
January 2017

Risk Management Series: Cybersecurity (video)
December 2016

4 Consequences of Not Having a Procurement Plan for Retirement Services
November 2016

Managing Employee Benefit Risks in a New Regulatory Era
October 2016

The "So What" of the New Conflict of Interest Rule (with audio)
September 2016

CPAs to Give ERISA Plans More Scrutiny (with audio)
August 2016

IRAs: A New Fiduciary Frontier (with audio)
July 2016

Risk Management Series: Conflicts of Interest (video)
June 2016

Tackling the New Fiduciary Rule
May 2016

Conflicts of Interest Trigger a New Fiduciary Rule
April 2016

What We've Learned about Retirement Plan Fees
March 2016

5 Causes of Excessive Retirement Plan Fees
February 2016 – Part 3 of 3

401(k) Lawsuits Validate the Focus on Fees
January 2016 – Part 2 of 3

When employees overpay…employers pay!
December 2015 – Part 1 of 3

Am I a sitting duck for participant complaints?
November 2015

Are the ERISA fidelity bond and fiduciary liability insurance protection enough for ERISA fiduciaries?
October 2015

Are you prudently monitoring internal changes that may occur within your existing service providers?
September 2015

What is GRC and Why is it Important?
August 2015

Fiduciary training gets a new priority from the DOL.
July 2015

Why are employee benefit plans still vulnerable?
June 2015

What does outsourcing "administration" really mean to ERISA plan sponsors?
May 2015

Where can you go to acquire fiduciary training to solidify key ERISA plan management skills?
April 2015

How do you spell fiduciary R-E-L-I-E-F?
March 2015

Why does it take so many service providers to manage my plan?
February 2015

Does your risk management and data retention system meet ERISA's standards?
January 2015

Is your retirement plan process on track?
December 2014

Do you have periodic evaluations of your fiduciaries and support staff?
November 2014

Do you know the key roles and responsibilities of all of your retirement plan vendors?
October 2014

Does your retirement plan use the right technology to support the needs of its participants?
September 2014

Are you prepared for a DOL Audit?
August 2014

Do you protect against vendor conflicts of interest?
July 2014

Do you have a system for monitoring and evaluating your vendors' performance and fees?
June 2014

Have you received fiduciary training to solidify key skills?
May 2014

Are you confident that your investment strategy acts in the best interest of your plan's participants?
April 2014

Do you monitor your service providers prudently?
March 2014

Do You Know Your Fiduciary Job Description?
February 2014

Retirement Plan Readiness
January 2014
Fiduciary duty is about more than just investments. Learn more.