Vendors' Fees Assessment and Opinion
Managing your retirement plan's compliance with the pension law that requires you to testify that your plan's fees are reasonable can drain your time, money, and resources, and leave you exposed to a serious legal liability.
Roland|Criss' vendor compensation team is the perfect source for achieving the assurance you need for complying with the the law and earning your exemption from a key fiduciary responsibility.
The Fee Assessment
Compliance with ERISA changed dramatically when the U.S. Department of Labor released Regulation 408(b)(2). The so-called "Fee Disclosure" rule, it created the need for a new kind of unbiased expert. The Regulation offers a "safe harbor" exemption from breach of fiduciary duty, but obtaining it is not automatic nor is it easy for the unskilled and inexperienced.
What must plan sponsors do?
In order to earn the safe harbor exemption, ERISA plan sponsors are required by the Regulation to prove they have followed three steps: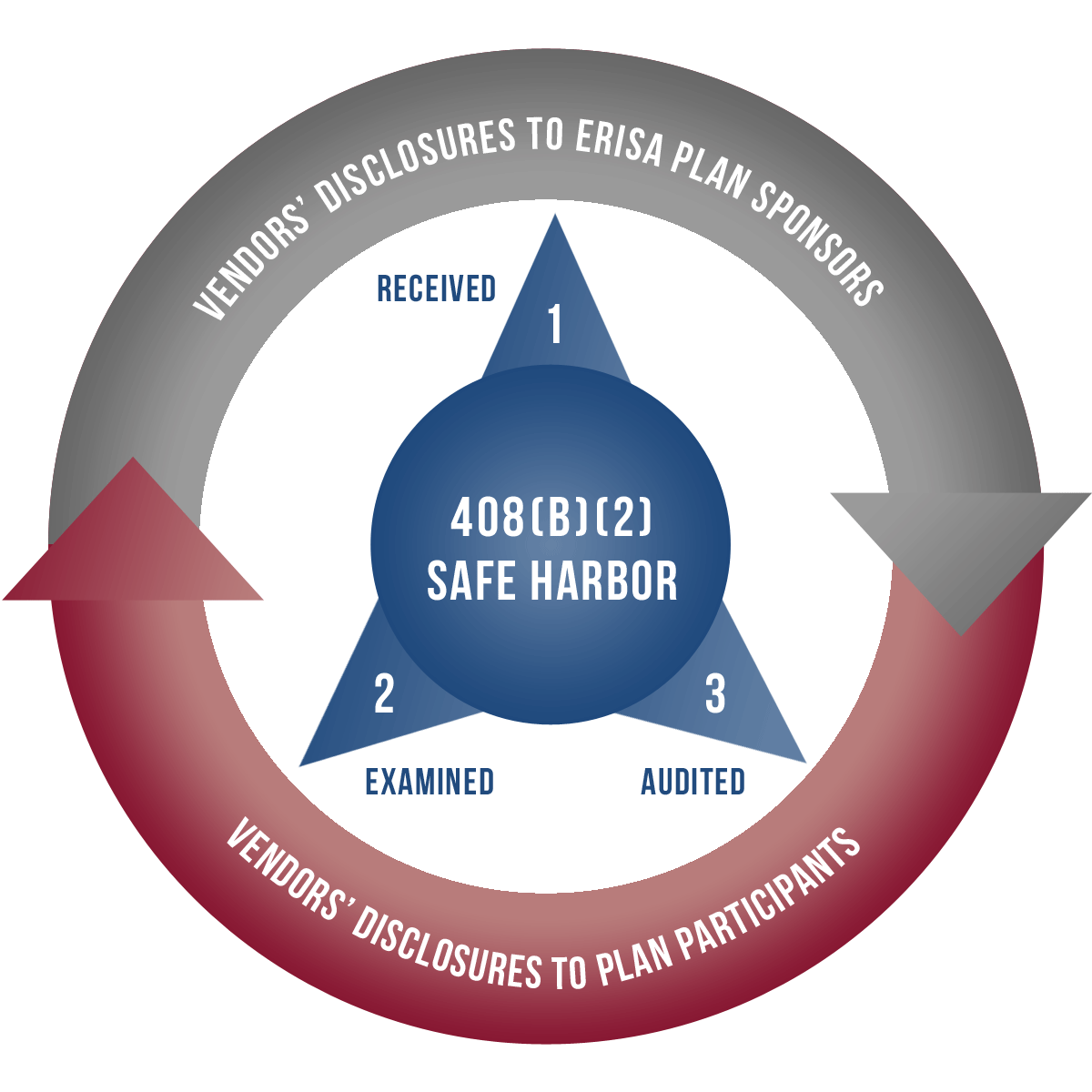 1. receive fee disclosures from vendors
2. examine the disclosures for adequacy; and
3. prove that fees are reasonable (assessment and opinion).
With relief from a serious ERISA liability at stake, many plan sponsors are asking for help from a specially trained and experienced independent expert.
How can Roland|Criss help?
Roland|Criss' ERISA Fee Assessment allows for the objective examination of key vendor management practices, vendor agreements, and vendor effectiveness. The assessment report contains a legally defensible opinion about the reasonableness of an ERISA plan's fees.
Moving beyond mere fee benchmarking, Roland|Criss pioneered the Vendor Value IndexTM ("VVITM") – the first viable metric in the industry to measure the value that employees receive for the fees they pay their retirement plans' service providers.
The Vendor Value Index is embedded in our methodology. It empowers Roland|Criss as an indispensable compliance resource, guiding plan sponsors to a vital safe harbor.
Contact us for a discussion of how you can achieve confident peace of mind.
Vendor Value IndexTM and VVITM are trademarks of Roland|Criss.
Getting Started
You are eight questions away from starting your journey to assurance of compliance with ERISA's fee rule for retirement plan sponsors.
The short survey below will reveal how closely you are currently aligned with regulation 408(b)(2). If you finish at least six of them, we will reward you with ideas on how to improve your score!
Case Studies
Our ERISA Fee Assessment can help your plan's participants enjoy the same improvements as the employees of the companies described in the the case studies below received. Ask us about it here.
Case Study 1
After deciding to evaluate the current status of the vendor market for its 401(k) and defined benefit plans, a healthcare organization was the target of heavy solicitation by a crowd of retirement plan service providers. Read about the fiduciaries' challenges, triumphs, and the real world benefits they found in a 408(b)(2) qualified fee examination.
Case Study 2
The executive committee of a for-profit health care organization maintains an active policy of vetting their retirement plan service providers once every four years. The plan fiduciaries also assess the service qualities and fee amounts and arrangements annually to determine the value of the services on behalf of its employees. The committee began to sense that its current vendors were being less than transparent during discussions about their fees. Find out how they handled the situation.
Insights
Transformation of the ERISA retirement plan community is here, and to fret about it or impede its advance will only hurt you. Instead, use the impetus for change brought on by regulation 408(b)(2) to spark better outcomes for your retirement plan's participants.

View the video and browse the links below to light-up your efforts.
---
How Plan Sponsors Can Comply with ERISA 408(b)(2)
Ronald E. Hagan, Chairman Roland|Criss
This short video contains an excellent summary of what retirement plan sponsors should do in order to earn a vital exemption from fiduciary risk offered by ERISA's fee disclosure rule.
---
Key Litigation Events
Tussey vs. ABB, Inc. …excessive fees for retirement plan services
Tibble vs. Edison International…breach of fiduciary duty for using retail rather than institutional share classes
Krueger vs. Ameriprise Financial, Inc.…excessive fees in a 401(k) plan
Here is a list of further resources:

White Papers
Thought leaders give valuable information about issues surrounding 408(b)(2).