What We Do-OLD
Roland|Criss pioneered the application of governance, risk management, and compliance ("GRC") disciplines to the pension and retirement plan markets. GRC reduces corporate risk. Our diverse array of services are delivered worldwide and backed by over 20 years of risk control experience.
We work with our clients to evaluate their current capabilities and install solutions to their processes and practices that exceed legal standards of care.
Roland|Criss' clients benefit from our experience in a variety of roles.
Our experience as an independent Plan Administrator for retirement plans allows us to handle the most profound and urgent challenges facing employers that sponsor defined contribution and defined benefit plans.
Our participation in the development of fiduciary standards equips us to transform for our clients the dictates of law into compliant practices for retirement plan and non-profits.
Our rich functional expertise, whether in the assessment of fiduciary practices, risk management, operations improvement, or vendor selection, provides us with the knowledge to solve the tough challenges facing fiduciary organizations.
Our knowledge and experience auditing the operational and fiduciary support practices of global investment firms, recordkeepers, and third party administrators equips us to help firm's in each of those sectors assure their compliance with relevant laws.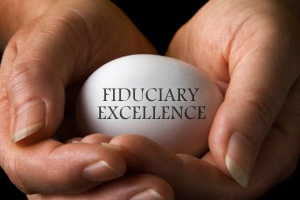 Markets
Our insights and know-how in fiduciary best practices, combined with our intimate knowledge of how vendors work, are built on our exposure to the key issues that agitate our markets. Our direct experience as a fiduciary manager throughout our nearly 20-year history fuels superior results for our clients.
Services
Since we do not sell investment services, recordkeeping, or custodial services, we are able to operate from a truly unbiased and independent position on behalf of our clients, a position that is not only valuable but essential.