Retirement Plan Vendors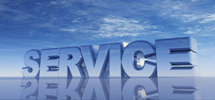 Organizations that rely on vendors to provide their employee benefit plans with investment and administrative services are faced with making risky selection decisions. Risky, because buying decisions cannot be made on price alone according to U.S. law but must be driven by other harder to evaluate factors.
Individuals that hire vendors for their organizations' ERISA qualified employee benefit plans are required to consider a vendor's service quality as a higher priority than the vendor's fees. That can be a challenge for executives that do not negotiate with vendors very often.
Roland|Criss developed precedent setting solutions that identify top service providers through rating and certification programs in the following vendor categories:
Investment Managers
A Roland|Criss assessment is the key step in achieving ERISA Section 3(38) investment manager certification. Certification implies that an investment manager has demonstrated adherence to the industry's best practices and is positioned to earn the public's trust.
The three key benefits of a Roland|Criss investment manager assessment include:
Distinction as a Fiduciary Specialist:
More than eighty percent of the nation's liquid, investable wealth is managed by trustees and investment committees. Investment managers who desire to be at the top of the referral list of intermediaries must be able to demonstrate skills, knowledge, and responsibility with buyers' fiduciary duty in order to attract and retain assets under management.
Risk Management:
Most investment litigation involves the omission of certain fiduciary practices and/or prudent investment procedures, as opposed to the commission of certain acts. Investment managers reduce the uncertainty about investment risks for their clients.
Competitive Advantage:
"Fiduciary responsibility" has become a watchword with trustees, investment committee members, and even individual investors. Investment managers who can communicate clearly that they manage their decision making for securities buys and sells against a defined fiduciary standard of excellence will enjoy a major advantage over competitors.
Managers that obtain certification qualify for membership in the Fiduciary Supply Management Association.
For an online demonstration of the Investment Manager Certification program, please contact us.
Investment Advisors
Roland|Criss' prominence has been earned the hard way…but the best way…by shaping the fiduciary identities of some of the top firms in the investment advice business. For example, we conducted the first certification assessments of advisors for CEFEX and the vast majority of certifications since.
Roland|Criss' certification assessment services provide objectivity and credibility to an investment advisor's ability to fulfill its services on behalf of its clients at the highest fiduciary level.
Advisors that obtain certification qualify for membership in the Fiduciary Supply Management Association.
For an online demonstration of the Investment Advisor Certification program for investment advisors, please contact us.
Recordkeepers and Third Party Administrators
With proposed federal oversight, enforcement, and increased plan sponsor scrutiny, recordkeepers are seeking effective ways to mitigate risk, preempt intrusive regulations, and enhance quality assurance.
In response to these pressures, the recordkeeping industry is dedicated to preempting federal oversight by promoting self-regulation and conforming to the highest standard of practices through the ASPPA Recordkeeper Certification.
As an advisor to the task force that developed the recordkeeper practices embedded in ASPPA's certification program, Roland|Criss established the audit methodology and has been recognized as the driver behind the implementation of the certification program.
The recordkeeper practices form the basis of a quality management system throughout the enterprise. Roland|Criss fulfills the critical role of preparing, assessing, and monitoring recordkeepers' adherence to the practices.
Today, certified recordkeepers are benefiting in the following ways:
Industry Leadership – inclusion in the industry's self-regulation movement.
Public Confirmation – instills trust within the organization and among its clients.
Commitment to Stakeholders – annual audits evidence adherence to standards and continuous improvements.
Seal of Excellence – the mark conveys an identity of excellence.
Effective Risk Management – reduces the impact of future liability claims.
Competitive Differentiation – meets plan sponsors' demand for quality assurance.
Recordkeeping firms and TPAs that obtain certification qualify for membership in the Fiduciary Supply Management Association.
For an online demonstration of the ASPPA Recordkeeper certification please contact us.